Complimentary Shuttle to/from Soldier Field from Millennium Park Garage only! Shuttles begin at 4:00pm, last shuttle from Soldier Field at 1:00am.
TAYLOR SWIFT I THE ERAS TOUR PARKING
Calling all Taylor Swift Fans!! Avoid the congestion and purchase your parking for the Taylor Swift I The Eras Tour at Millennium Park Garage. Millennium Garages will be offering complimentary shuttle service to/from Soldier Field beginning at 4:00pm (last shuttle at 1:00am) from our Millennium Park Garage at 6 South Columbus Drive (Level 2.5). ADA buses will be available.
GARAGE LOCATIONS
Millennium Park Garage I 6 South Columbus Drive (Shuttle Available) 
Millennium Lakeside Garage I 5 South Columbus Drive (No Shuttle)
Grant Park South I 325 South Michigan (No Shuttle)
Grant Park North Garage I 25 North Michigan Avenue (No Shuttle)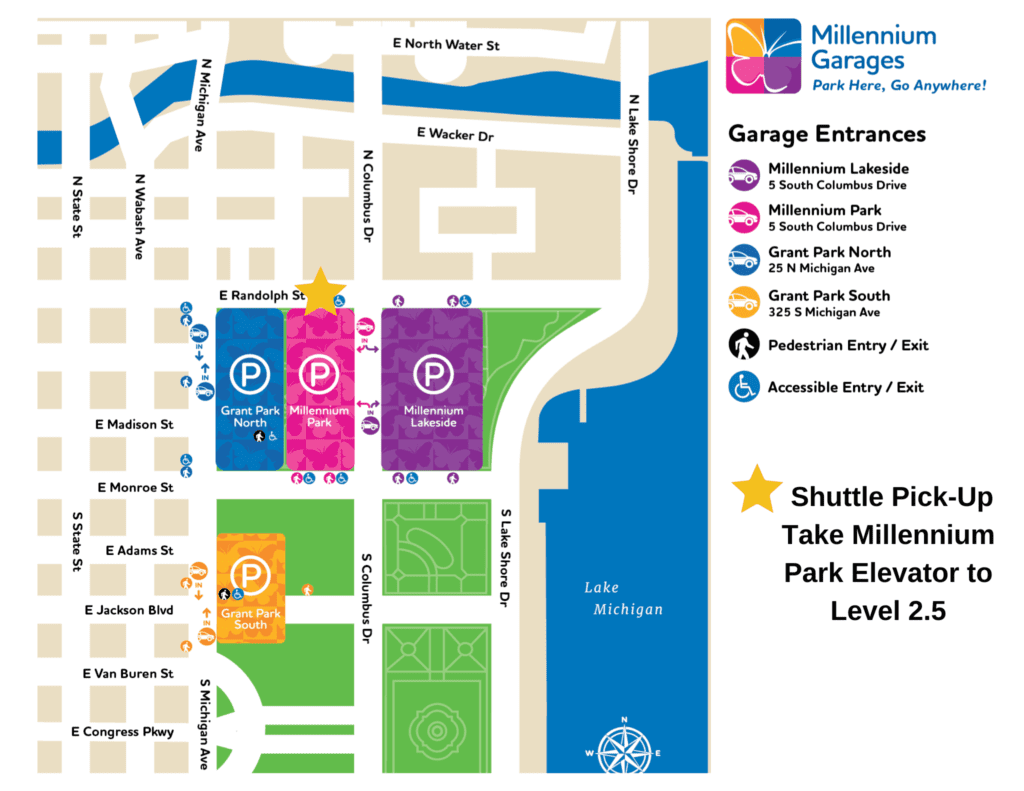 Extended Stay Parking
Purchase in advance and save up to 50% on Extended Stay Parking for up to 5 days, including in-n-out privileges.  Available at all four (4) garages.